JUST SOME OF OUR CAPABILITES

WHO WE ARE, WHAT WE DO
Using high quality materials and engineering practices, we provide our customers with parts & products that are Clean, Safe, and FUN! All while keeping maintenance low.
Specializing in SCS Interactive/Koala renovations and replacements. Everything from Hoses to Handrails, and 2 Gallon Buckets to 8 Foot Buckets. Custom designs and manufacturing is our specialty.
Certificates of General Liability Insurance available upon request.
Don't see what you need? Email us at josh@myparksupply.com
MORE enjoyment & LESS maintenance.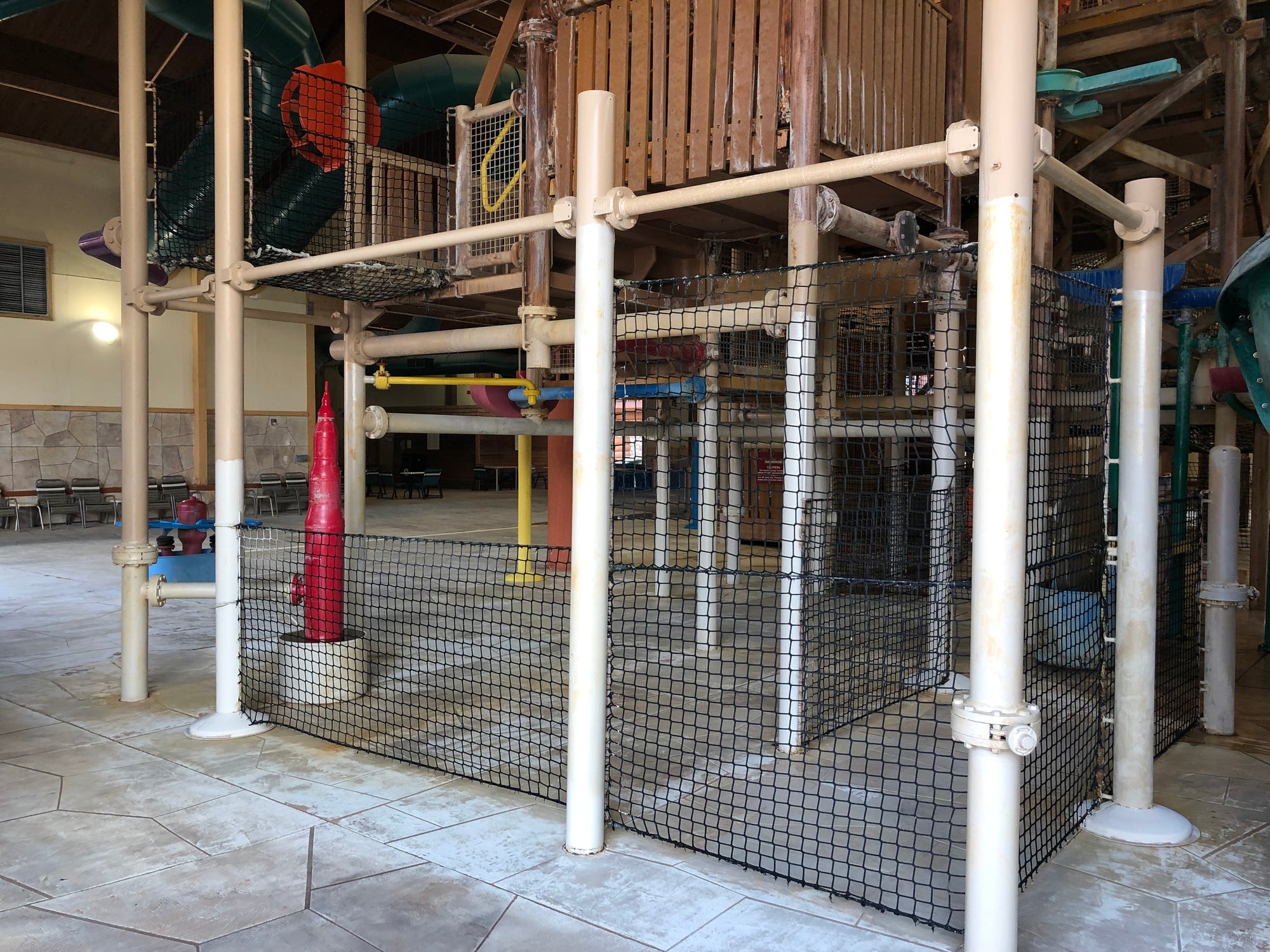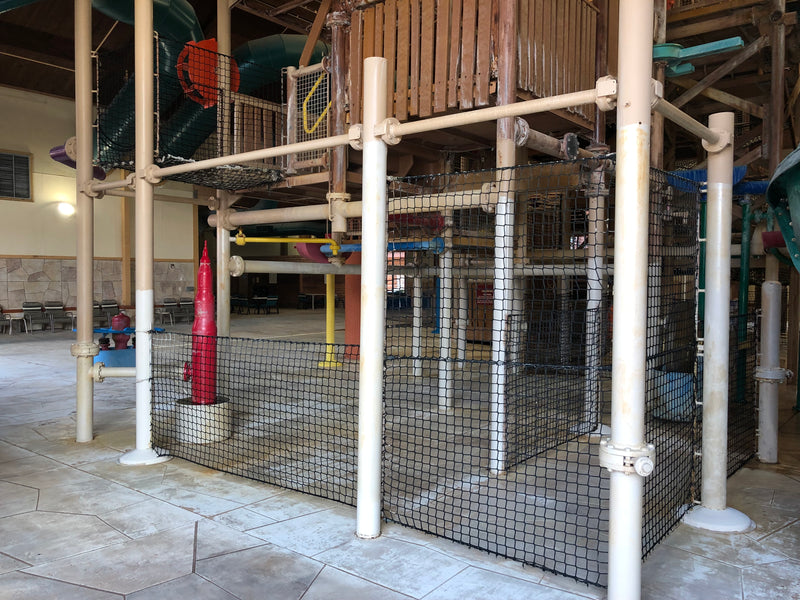 Before
Missing Secondary Entrance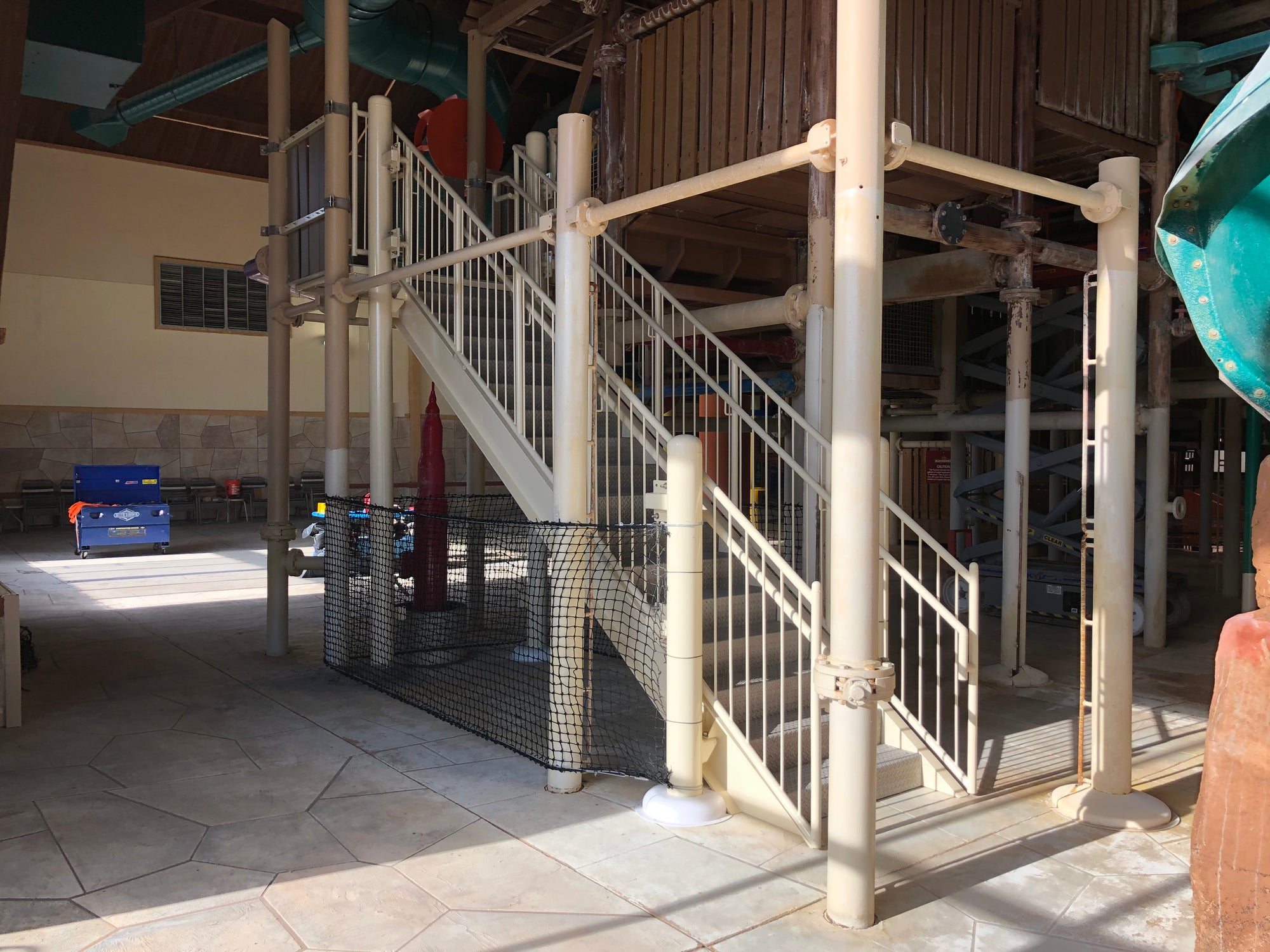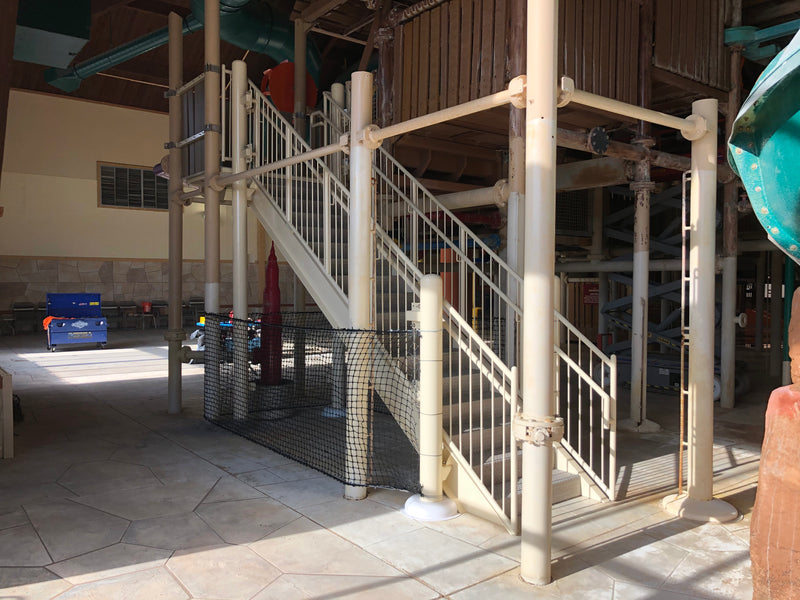 After
Staircase w/Handrail Added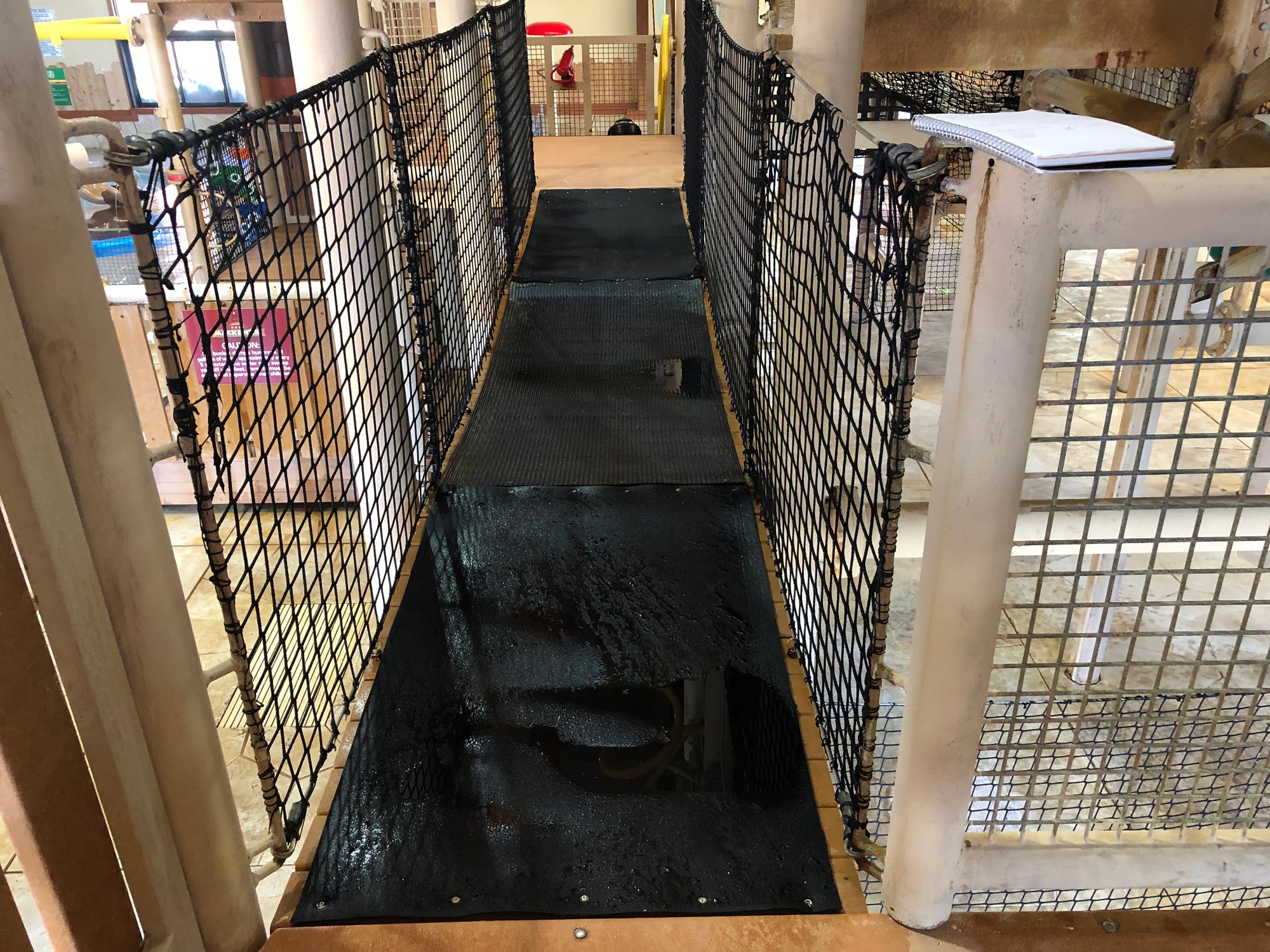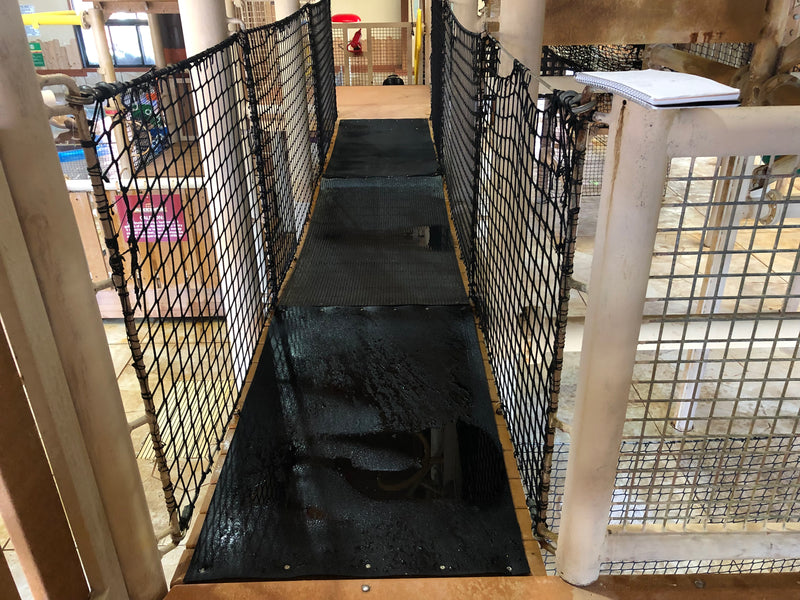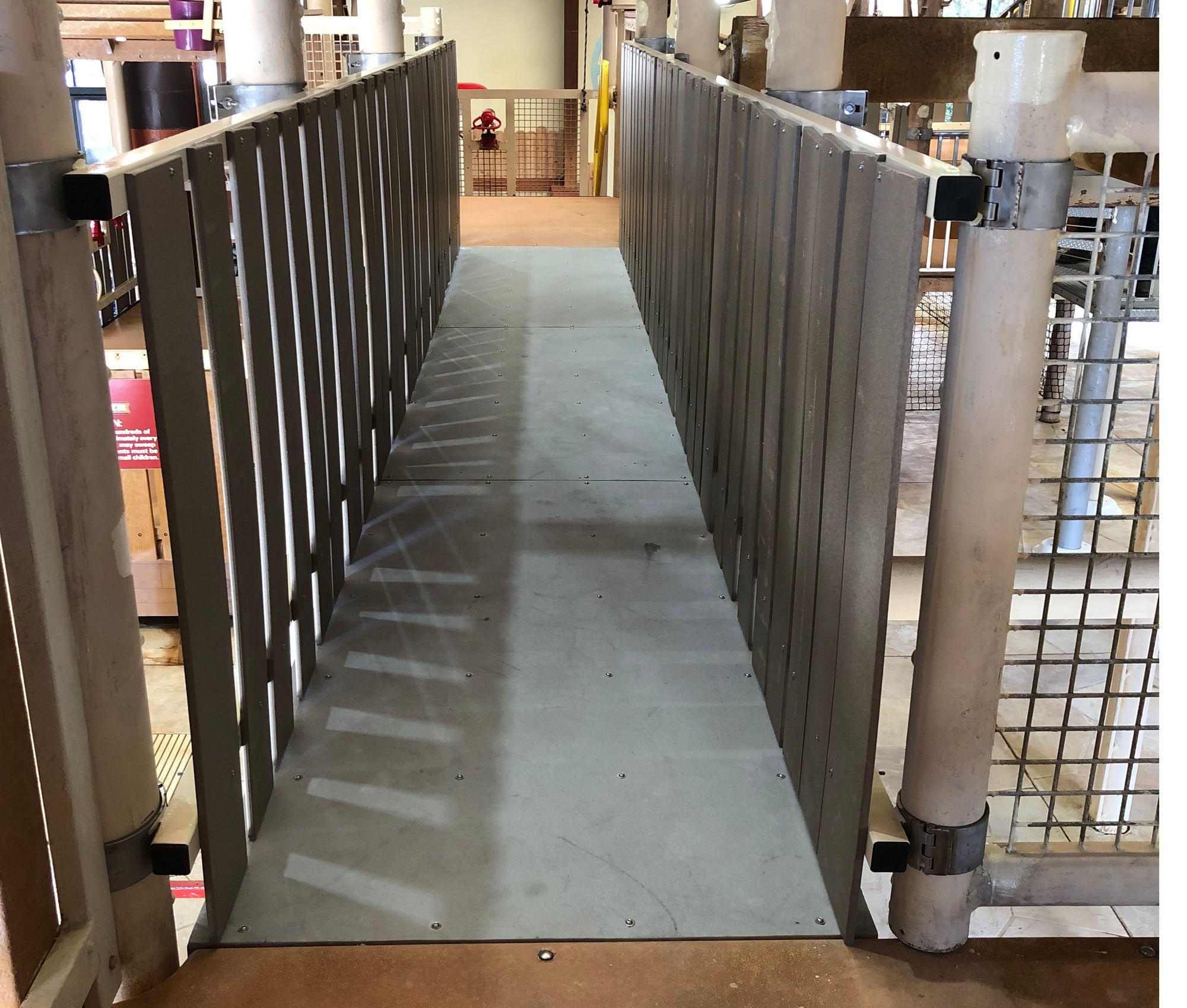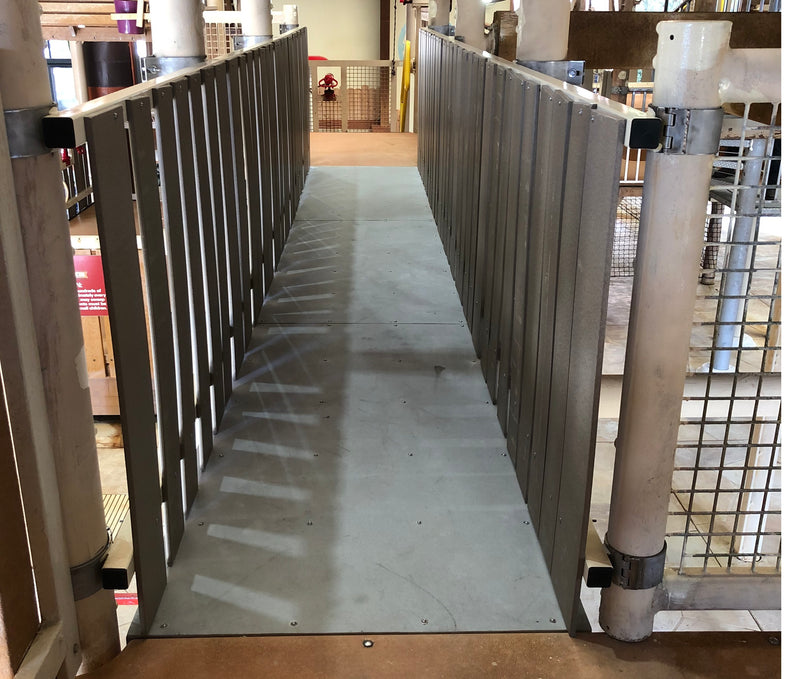 After
Custom Solid Platform & Railing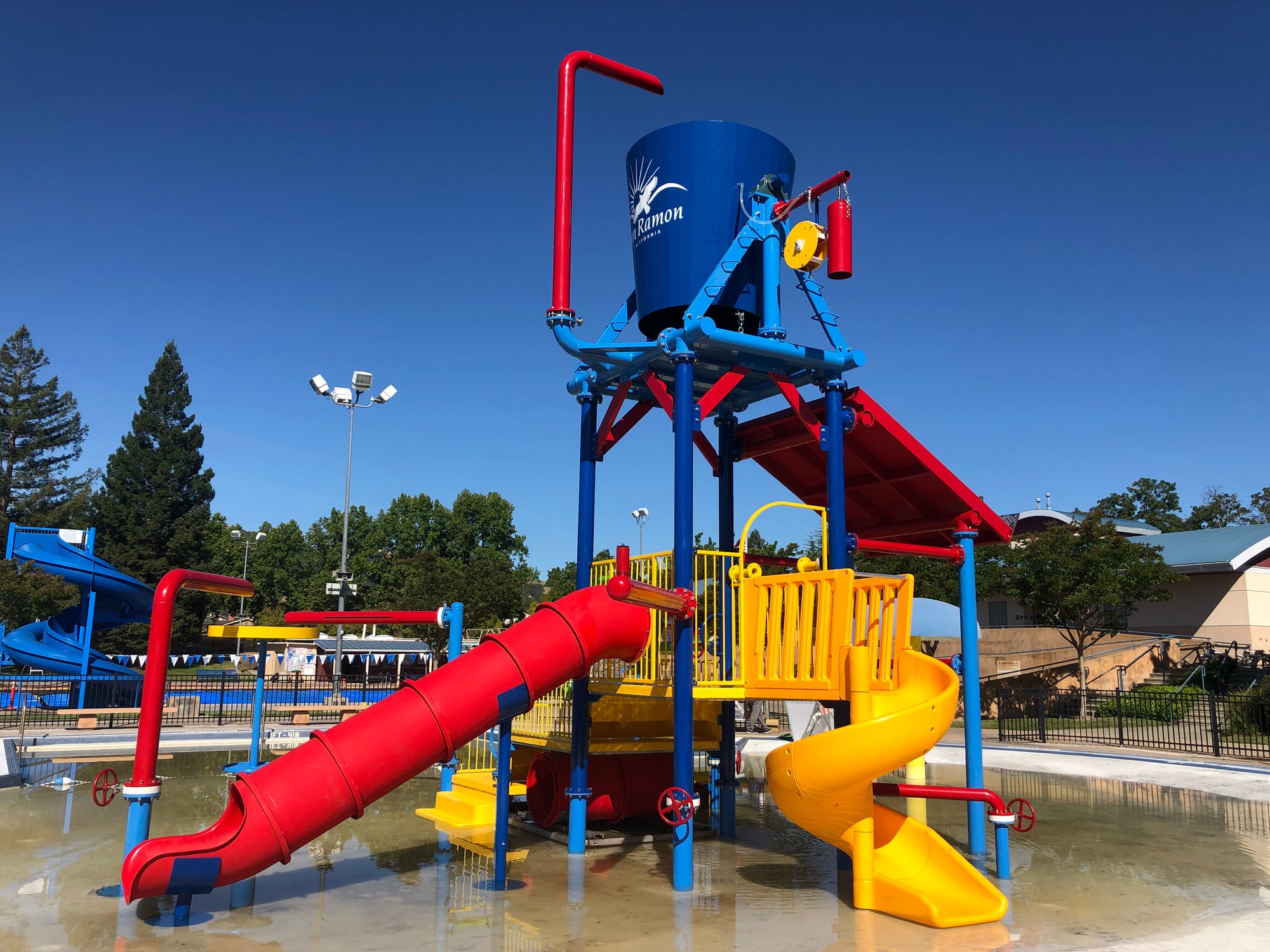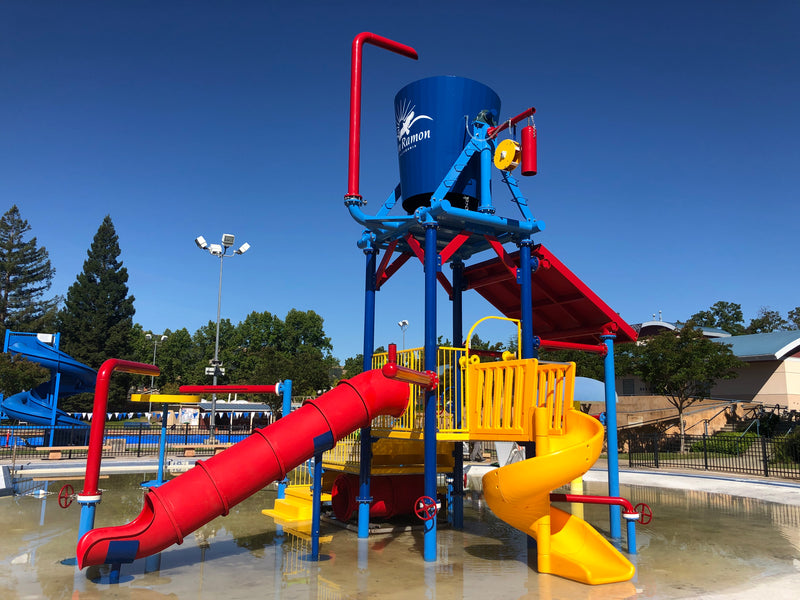 After
Updated 212 w/Bucket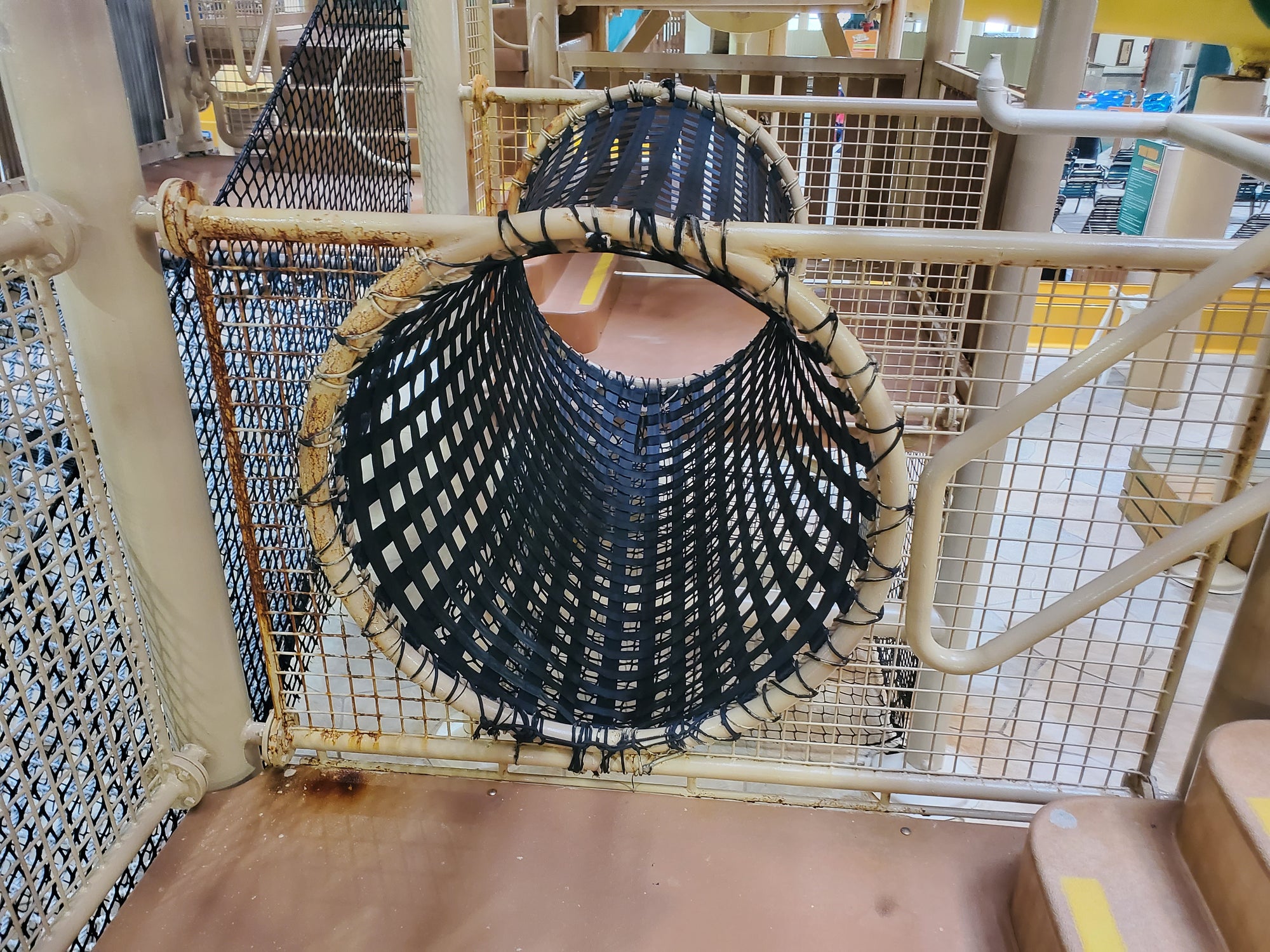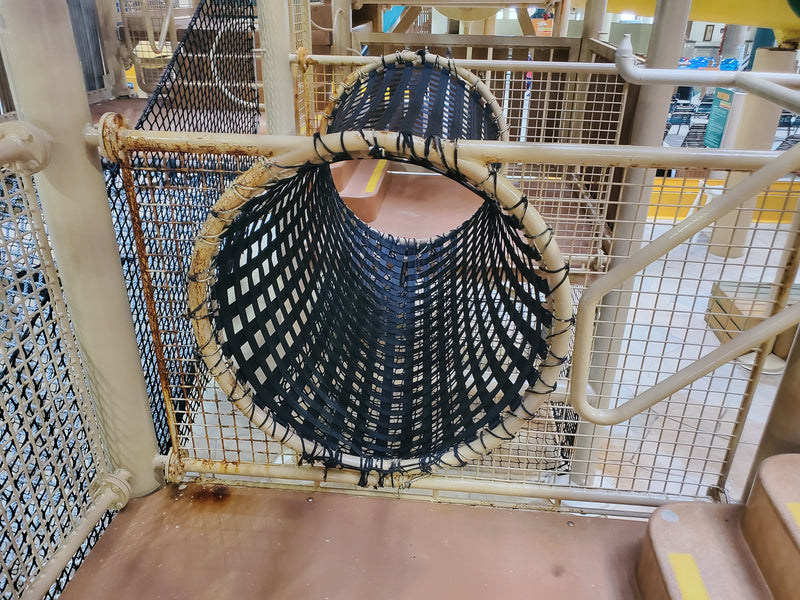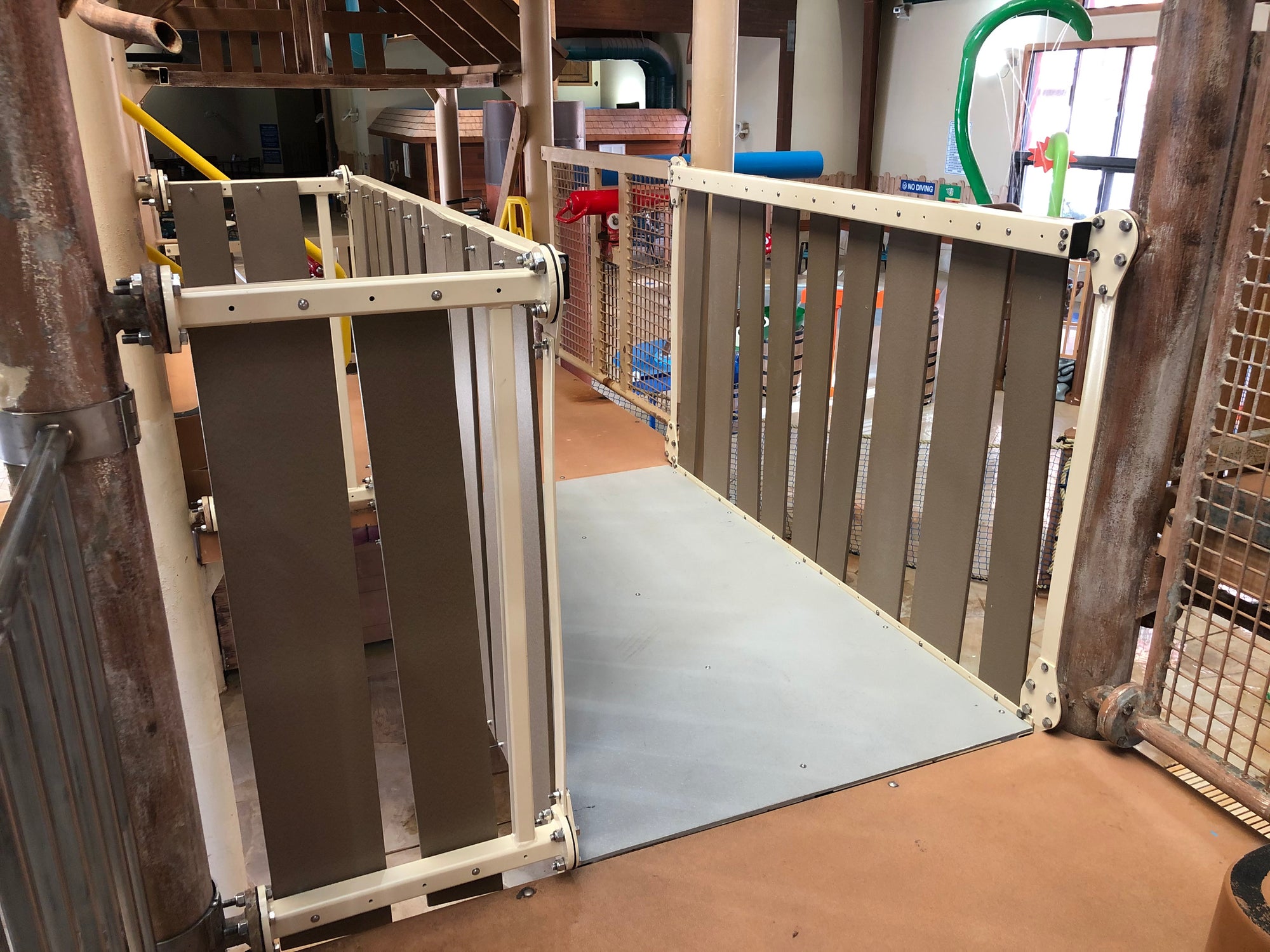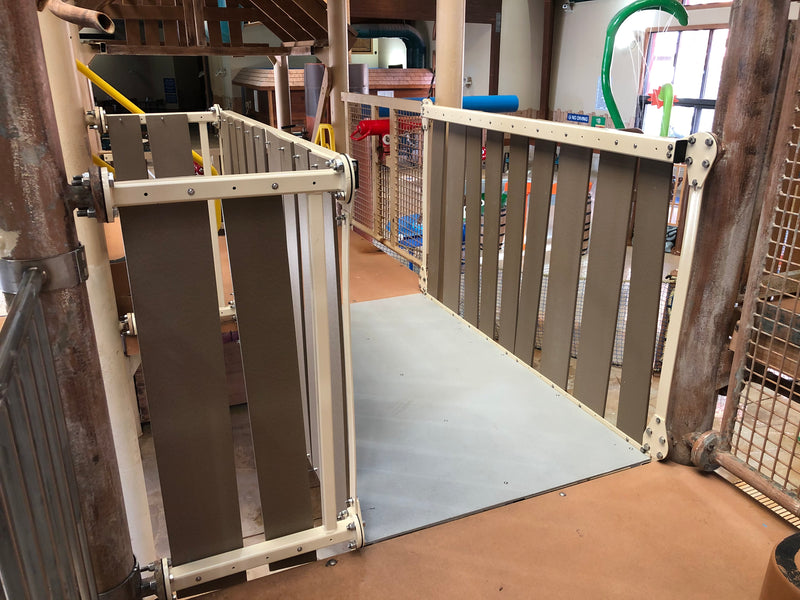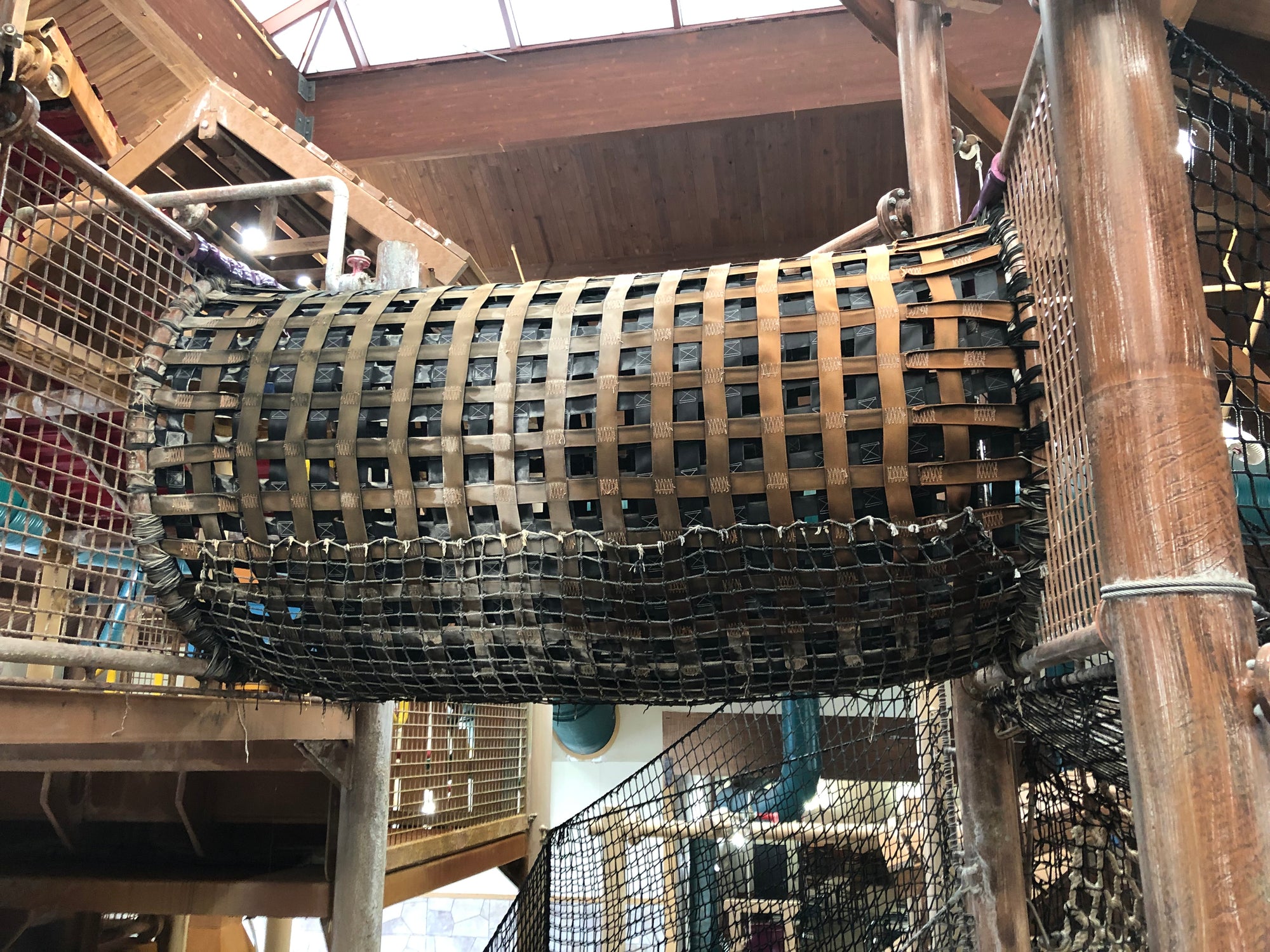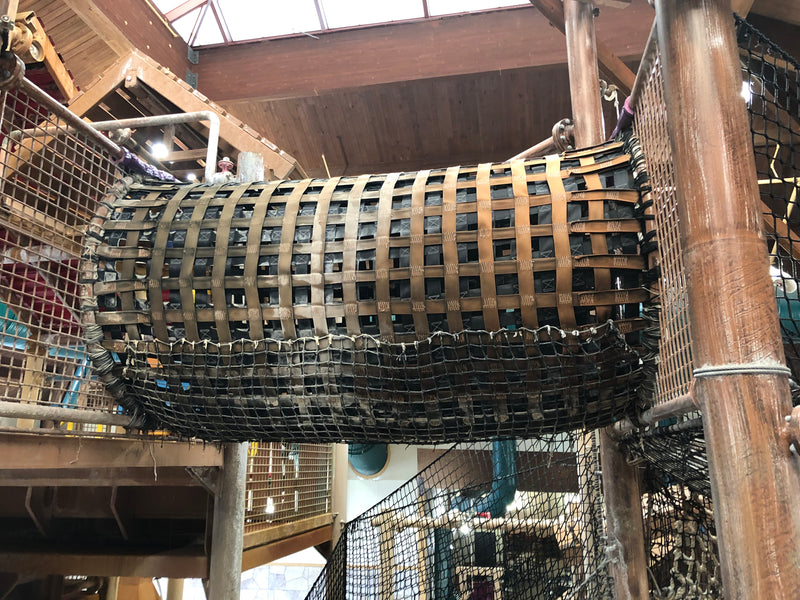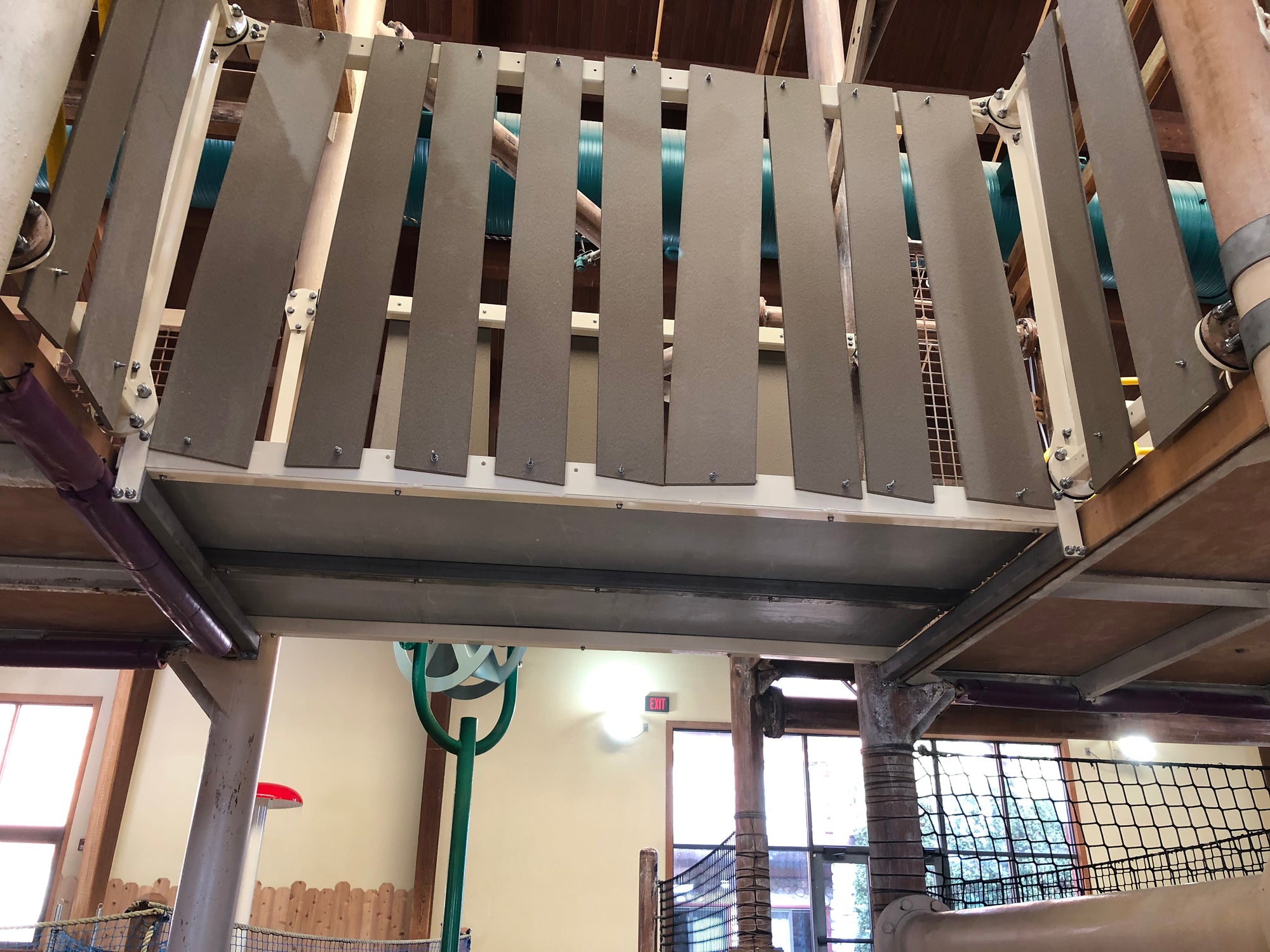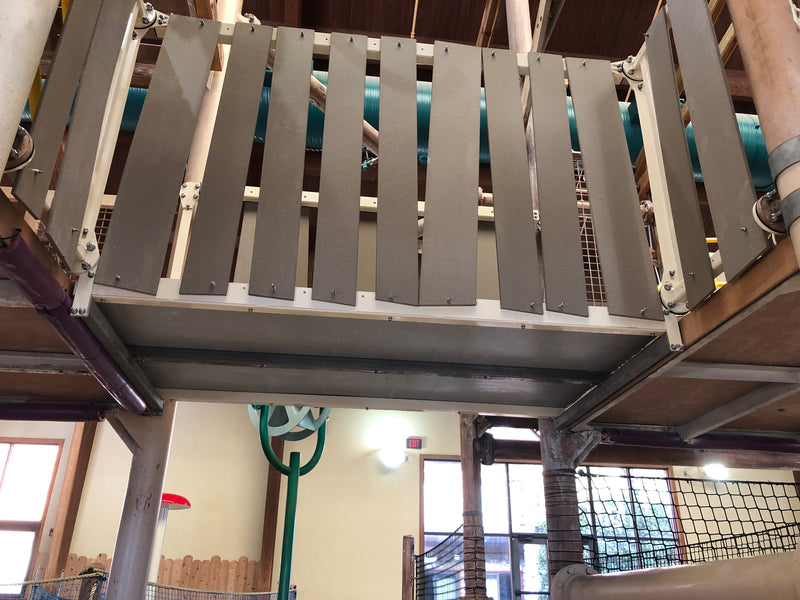 TESTIMONIALS
"I've know My Park Supply for several years and the owner, Josh Williams. Josh is a no nonsense type of guy and a straight shooter and whatever he says you can take to the bank, because it will happen. My Park Supply is fair on pricing and the quality is the best in the industry with Josh providing the leadership. I would not hesitate to refer anyone to My Park Supply and have done that many times over the years with always good reviews coming back to me."
"My Park Supply does AMAZING work! Had them renovate a small SCS play unit and they were able to build a full new structure with a bucket and installed using the same footings and water supply! Great to work with and amazing attention to detail! THANKS JOSH!"
"A week before opening we were missing some handwheels and hoses. My Park Supply got us the parts we needed within 3 days of my phone call. Saved the day!"
"We had an old SCS 8 foot bucket that needed to be replaced but could not get a crane inside our facility. My Park Supply designed a custom 8' replacement bucket that was assembled on site in place of the old one after cutting it down. Didn't think it was possible, but it looks and functions perfectly well even to this day."
"My Park Supply brings a unique set of expertise to the industry. If you're needing reliable parts with reasonable prices, these are people you can count on. I can't imagine a better partnership."
"My Park Supply is my go to company for parts and service of our Play structure whether it's replacement parts or custom design pieces for the structure. Josh makes himself available to discuss any issues that we are having and has always delivered the service in the agreed time frame. I will continue to reach out to My Park Supply for all my play structure needs."
"We used My Park Supply to custom fabricate a series of 12 colored rubber valve wheels around our 20+ year old SCS Play set at our waterpark.  Josh and his team were very hands on and completed the job BEFORE his given deadline.  Josh and his team not only followed thru but also extended a superior warranty on his craftsmanship.  I would highly recommend My Park Supply for any custom fabrication that you are doing. Great Team, Great Communication, and Great Product!"
Identifying Handwheel & Pipe Sizes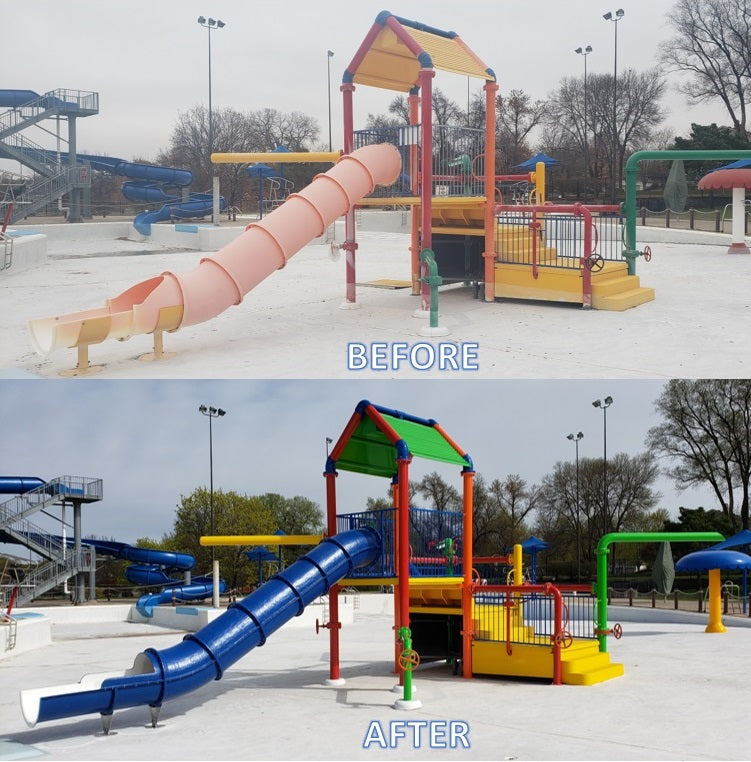 Retrofited Slides
Why a Retrofit Slide?
This fiberglass retrofit slide was developed in 2017 specifically to replace the plastic slides installed on hundreds of SCS Aquatic Play Structures. The now obsolete plastic slides pose several problems for waterpark operators.  First, they are not dimensionally accurate, so the ride quality is not great.  Secondly, because they are plastic, they cannot be repaired or restored.  Paint will not stick to the plastic, and there is not a good system for making repairs. When the slides begin to crack there are no good options for keeping them in service.  Also, when small cracks get worse, it tends to happen suddenly, which can present a substantial safety hazard to riders.
Replacement
The fiberglass retrofit slide is a direct replacement for the old SCS plastic slides. The basic dimensions are the same, but the molds were CNC machined, so the dimensional accuracy is excellent.  This means that seams line up perfectly, dramatically improving ride quality, aesthetics, and longevity of the slide.
Water Supply
The existing plastic slides utilized incidental water rather than having a water supply plumbed in.  The new retrofit slides are installed with a ¾" water feed so that there is water flowing through them, making them a true commercial waterslide!
Installation
This slide can be installed on Aquatic Play Structures from other
manufacturers, or we can provide design and fabrication of a tower and stair system so that it can be a freestanding feature! In some cases, the retrofit slide is installed using the existing cradles which are fastened to the pool floor.  Other times, we fabricate stainless steel brackets.